Waihōanga River Lodge and Retreat
The perfect venue to enjoy nature, celebrate, escape, work, play, bring your friends, be yourself. Booking this river-side venue gives you exclusive access to a 24-bed lodge, 2 huts, 2 larger cabins, 4 glamping tents, an amazing yurt and 10-acres of beautiful New Zealand bush. Ideal for small groups of colleagues who need to focus, families who want to celebrate, retreats focused on health and wellbeing, weddings and more...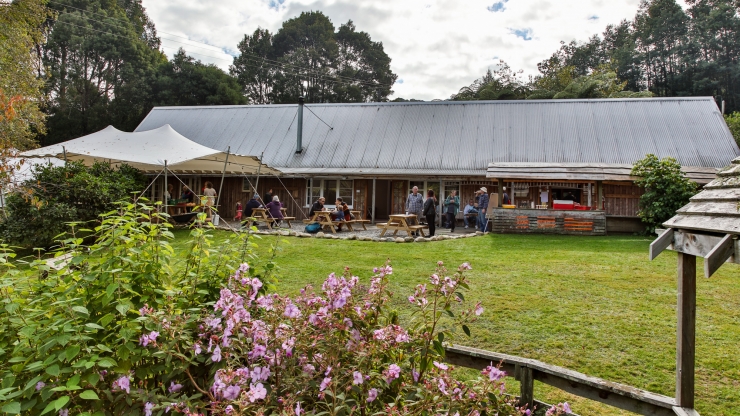 The Waihōanga River Lodge is a wonderful environment to meet, celebrate, explore ideas, spend time with friends and family, reconnect with nature and simply relax.
Situated alongside the majestic Ōtaki River (with access to a very special beach), the venue is available to hire for groups, businesses, retreats, families, weddings and educational groups and has the facilities to sleep up to 44 people, or up to 80 if you include camping. It is also a wonderful venue for smaller groups, who make the most of 4 seperate rooms in the lodge, 4 private huts/ cabins, 4 glamping tents and the beautiful yurt. We only ever hire out the site to one group at a time, so, whether you're 8 or 80 people, you have this gorgeous escape all to yourself.
Facilities include: lodge with 4 bedrooms and 26 beds, lounge, kitchen-dining room, bathrooms; 2 huts; 2 cabins; 4 glamping tents; amazing yurt; 10 acres of gorgeous lush bush and river access.
If you're interested in booking, please complete our contact form, give us a call, or come for a visit to look around!
Views: 204